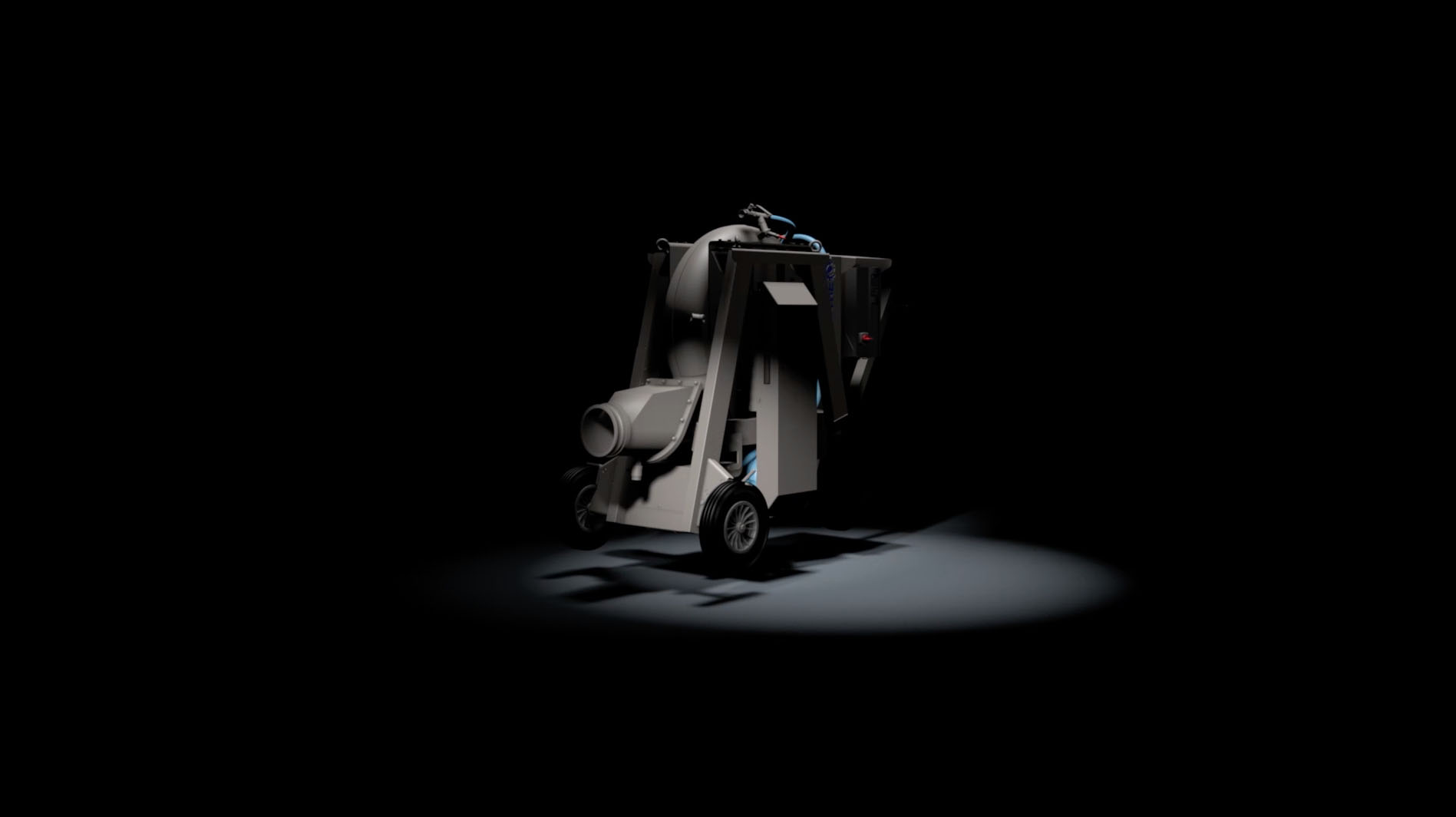 Lowmotion 8
Lowmotion 8 is an 8'' (⌀ 200mm) industrial pump. Its output allows a wide variety of industrial applications, especially in food industries and wastewater treatment plants.
Lowmotion 8 has been made to be used in industrial waters. This pump can be used in food industries while offering a damage free pumping for the products. It can also be used to transfer waste waters from one tank to the other.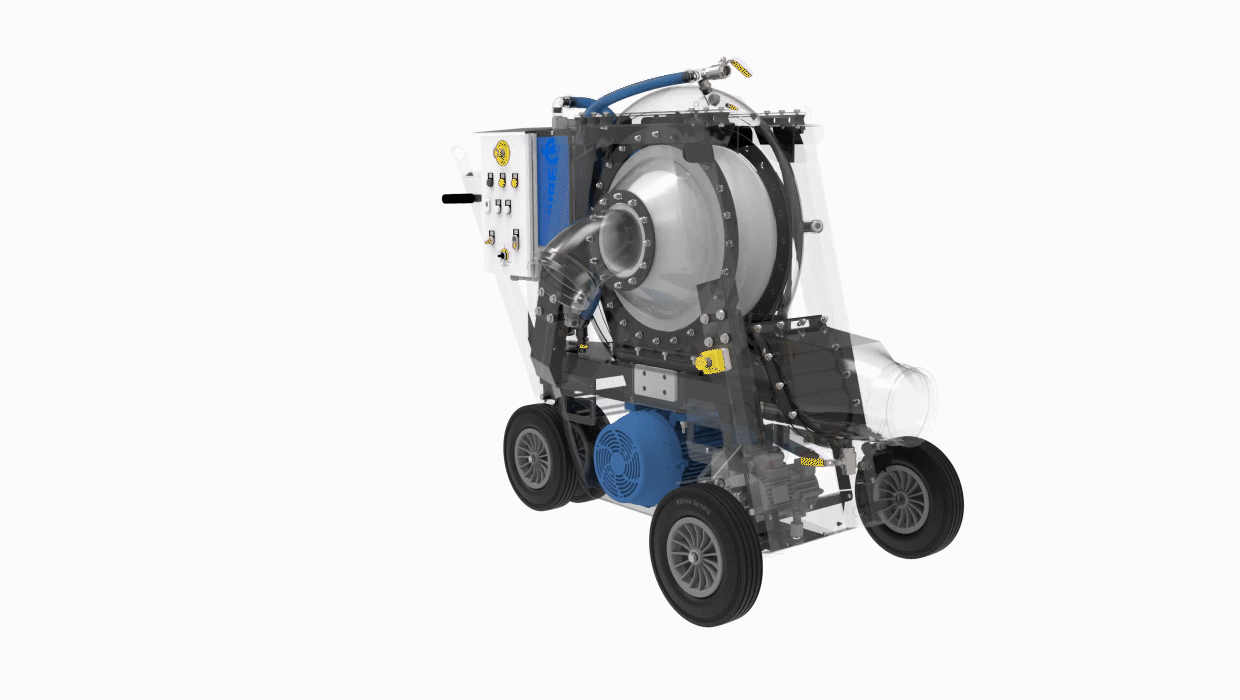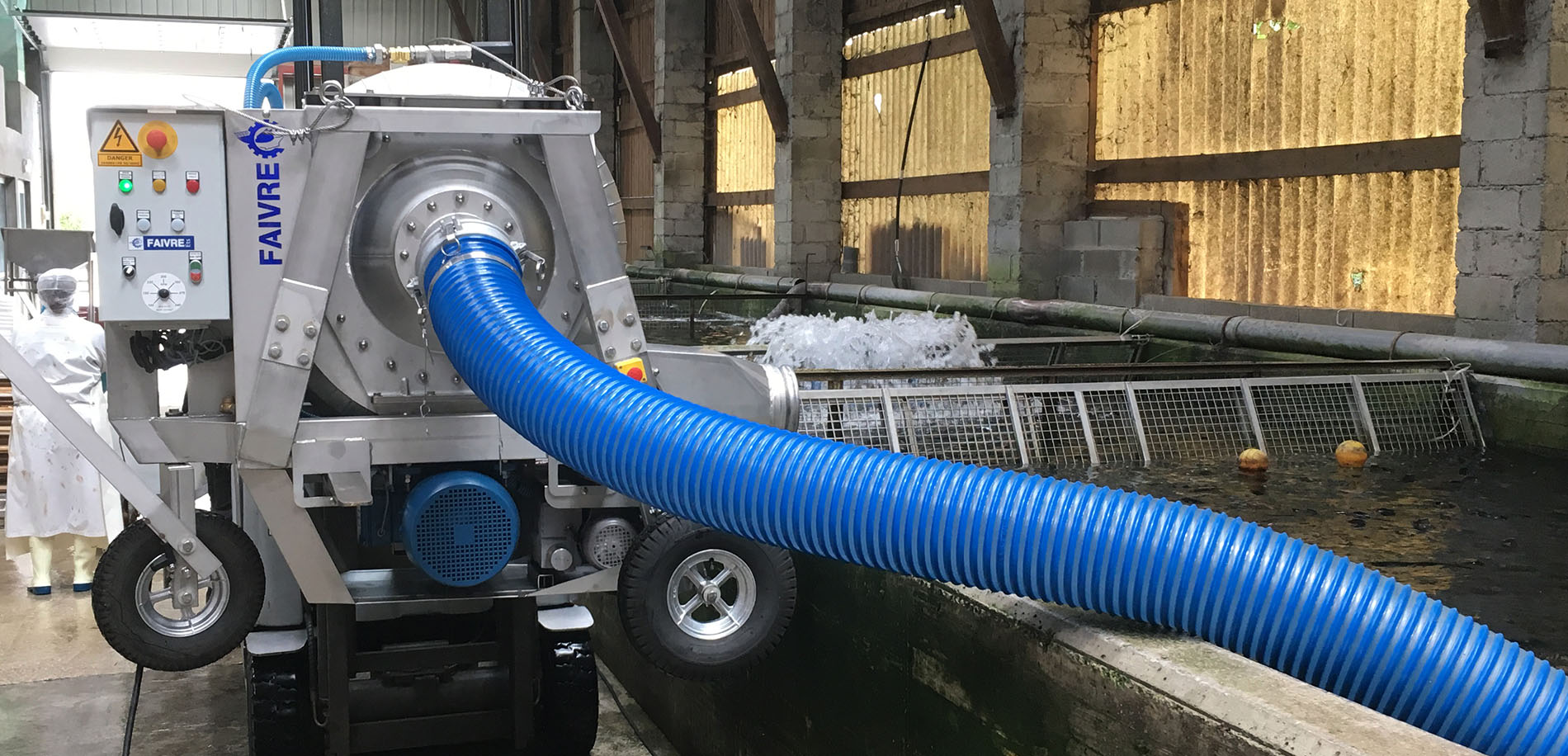 Lowmotion 8 is made with an exclusive priming system which guarantees the optimal performances of this industrial pump.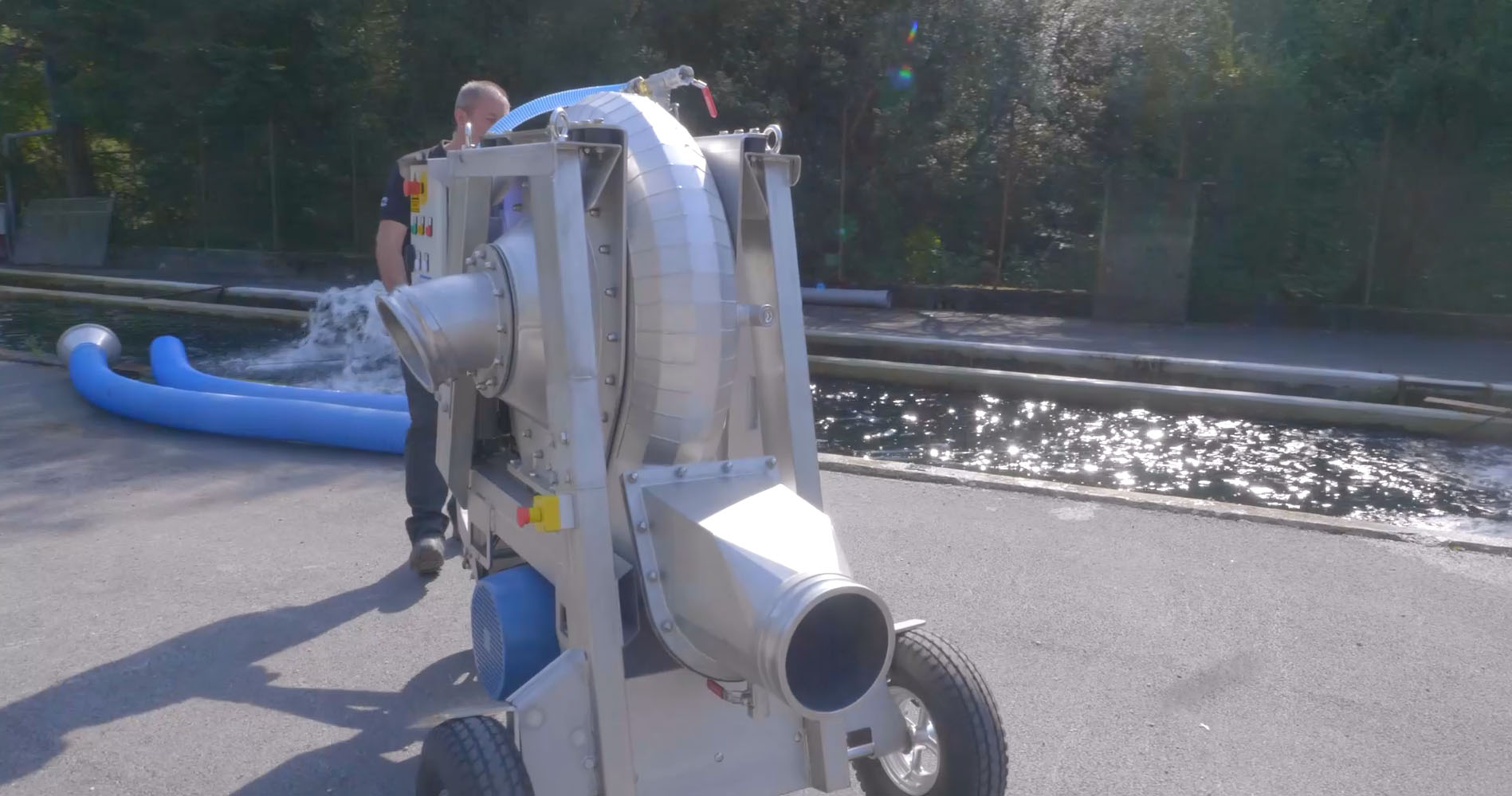 Lowmotion 8 is ready for use. Its automatic priming facilitates its functioning.
---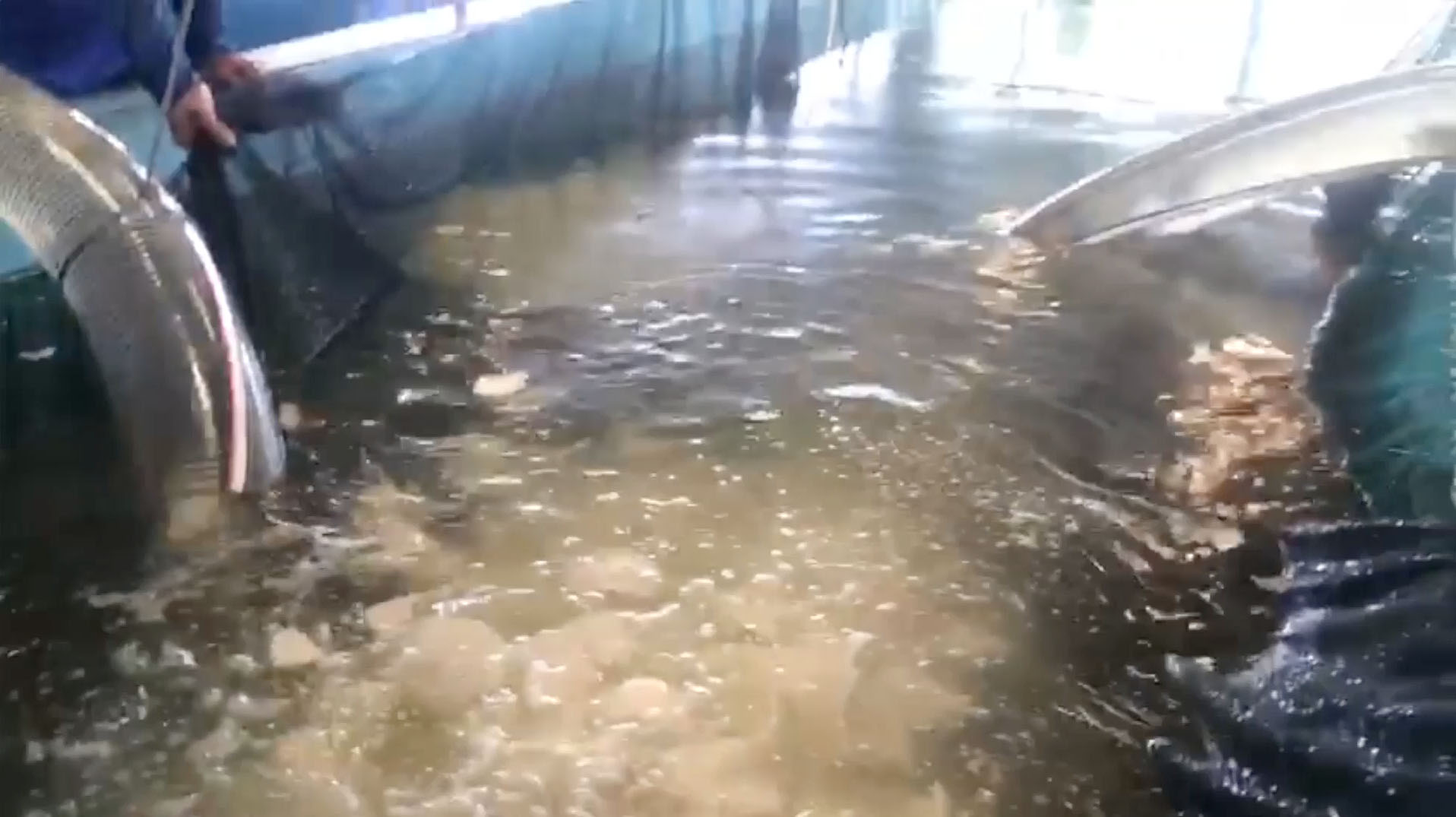 Lowmotion 8 has been tested in food industries and the results are very satisfying. This pump keeps the food integrity and has also the capacity to pump towels and wipes.
TECHNICAL CHARACTERISTICS
Made with high qualitative materials, Lowmotion 8 can be used in different type of water.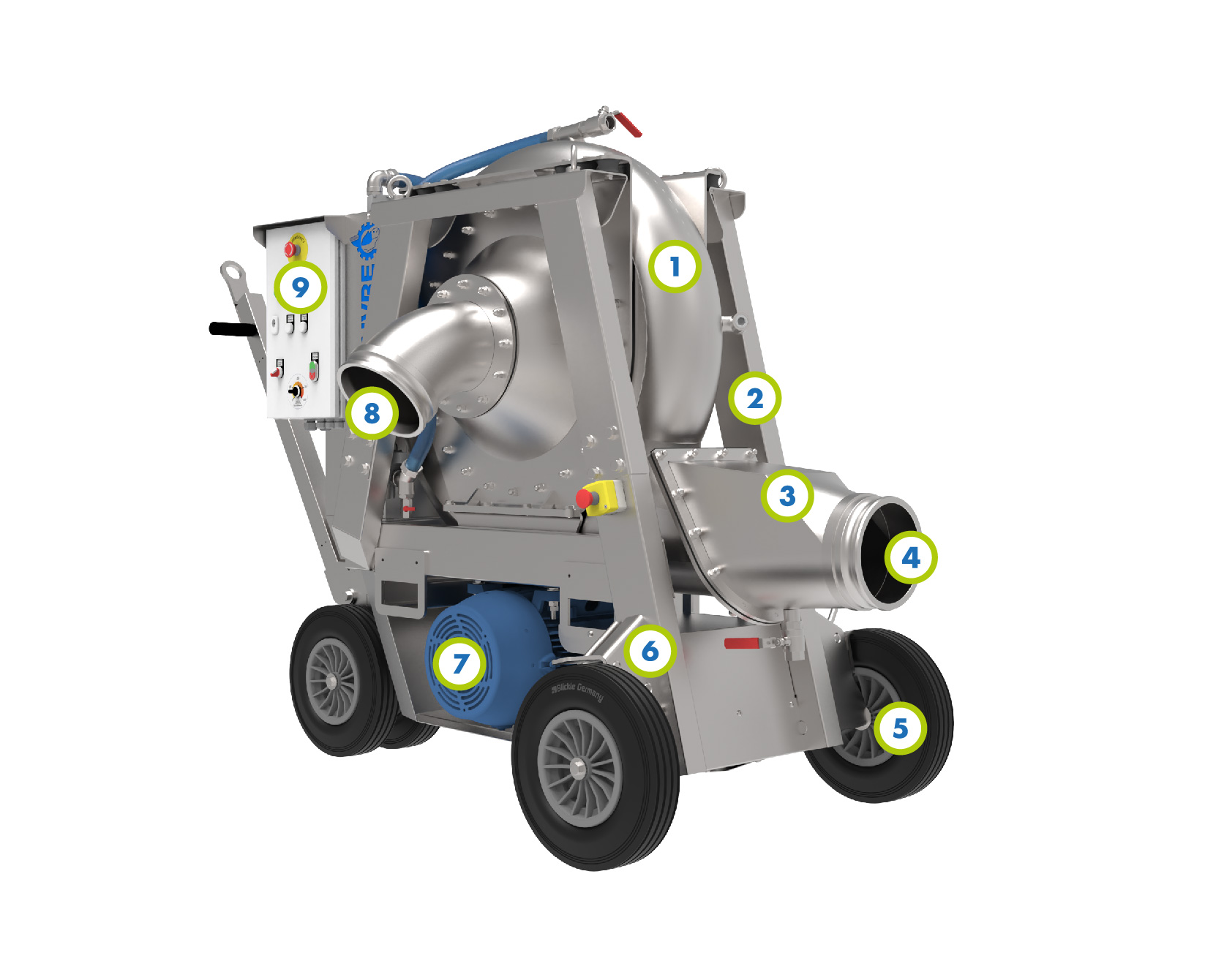 Pump housing in Stainless Steel

Frame in Stainless Steel

Outlet valve

8" Discharge connection (⌀ 200mm)

Inflatable tire ⌀ 400mm

Brake

Pump motor

8" Suction pipe (⌀ 200mm)

Electric box
It is possible to link Lowmotion 8 to an IP67 remote control. This remote enables the entire control of the pump.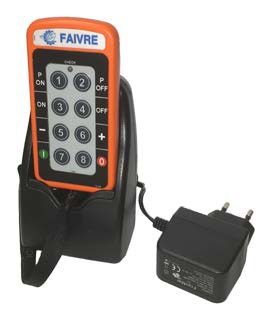 The pump is delivered with two 8" Camlock and a suction cone.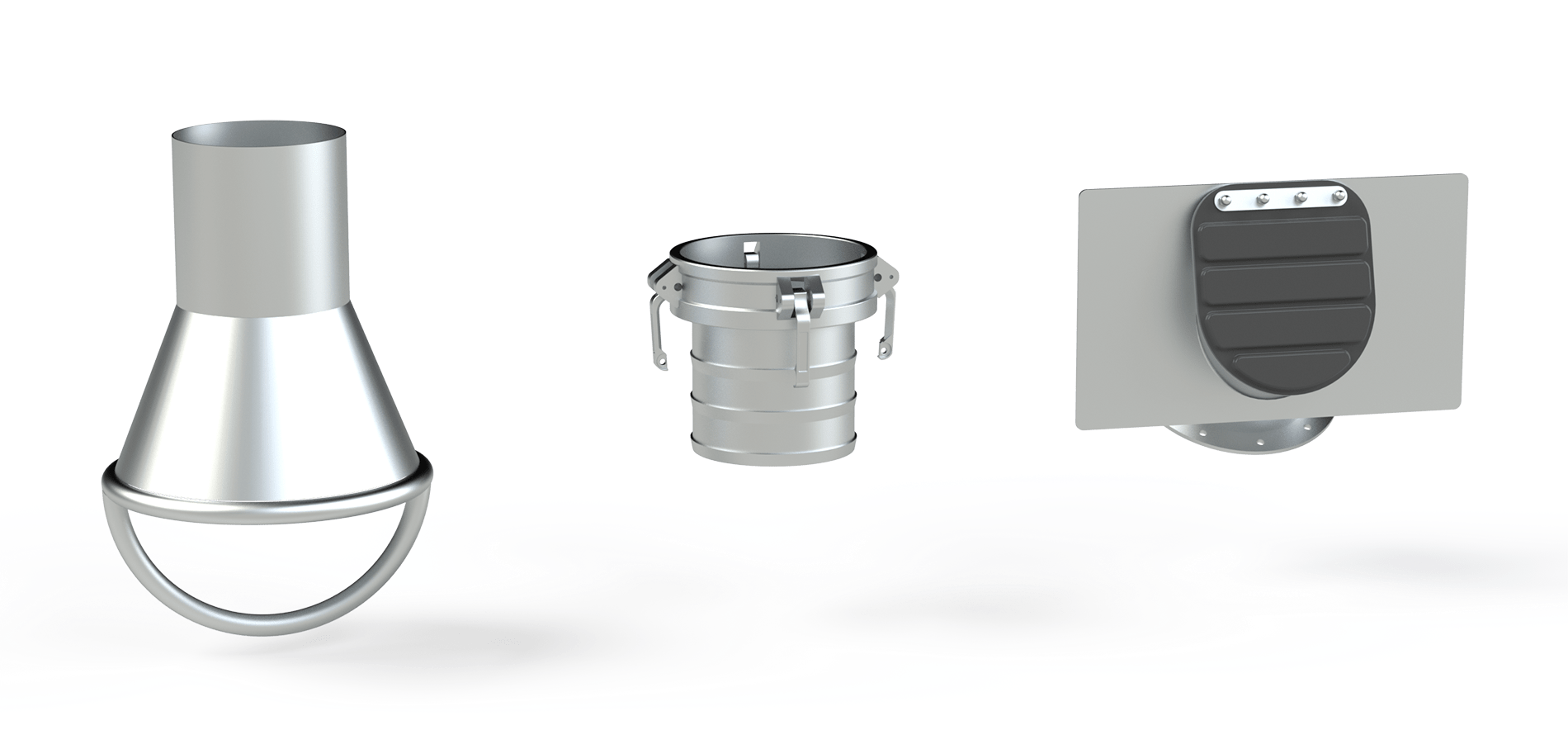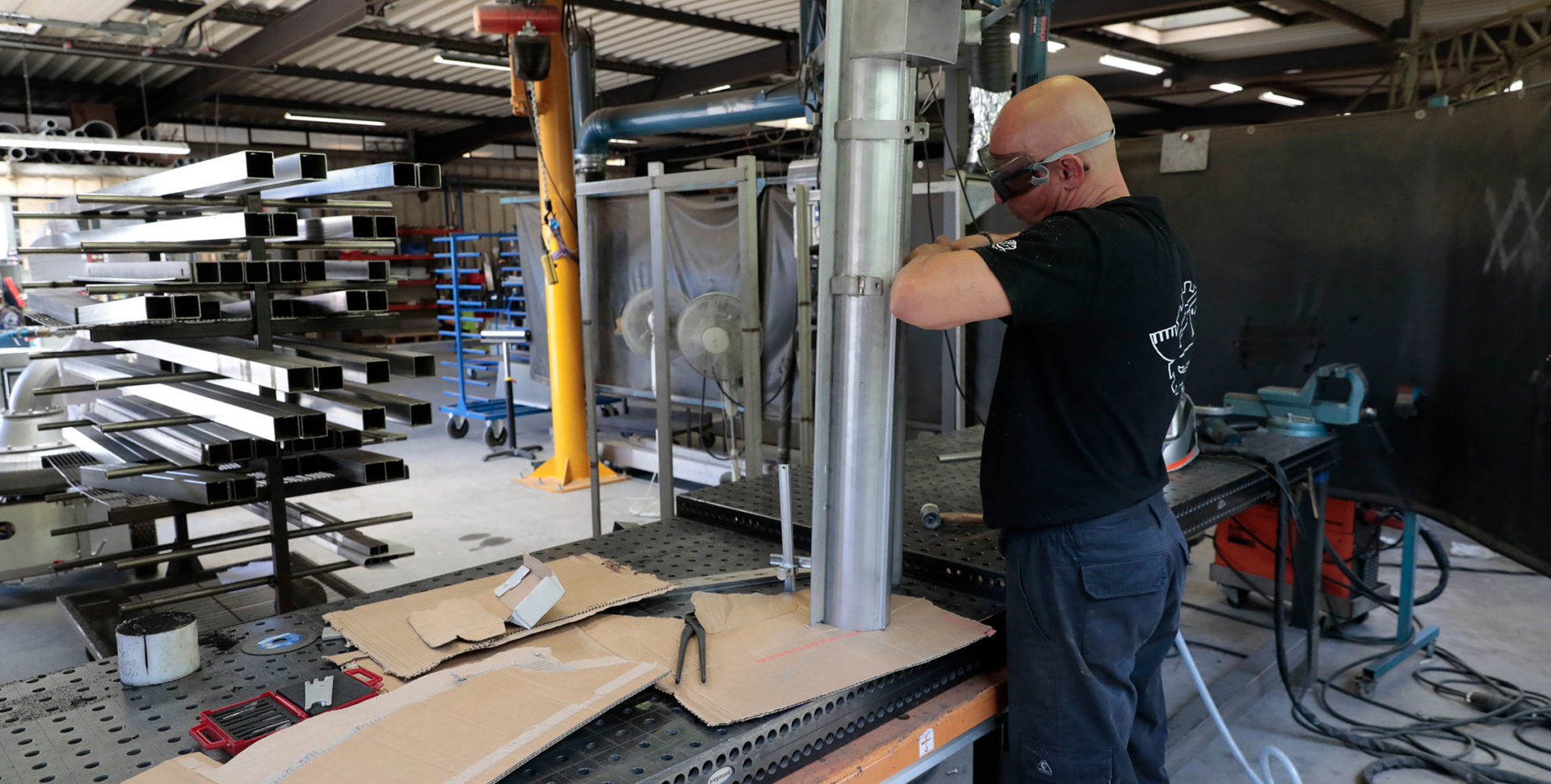 All our products
are French-made
As a leading society in its fields and known worldwide, FAIVRE takes care of its machines from their conception to their delivery. All our products are made in our French establishments to guarantee the reliability and robustness of every machine.