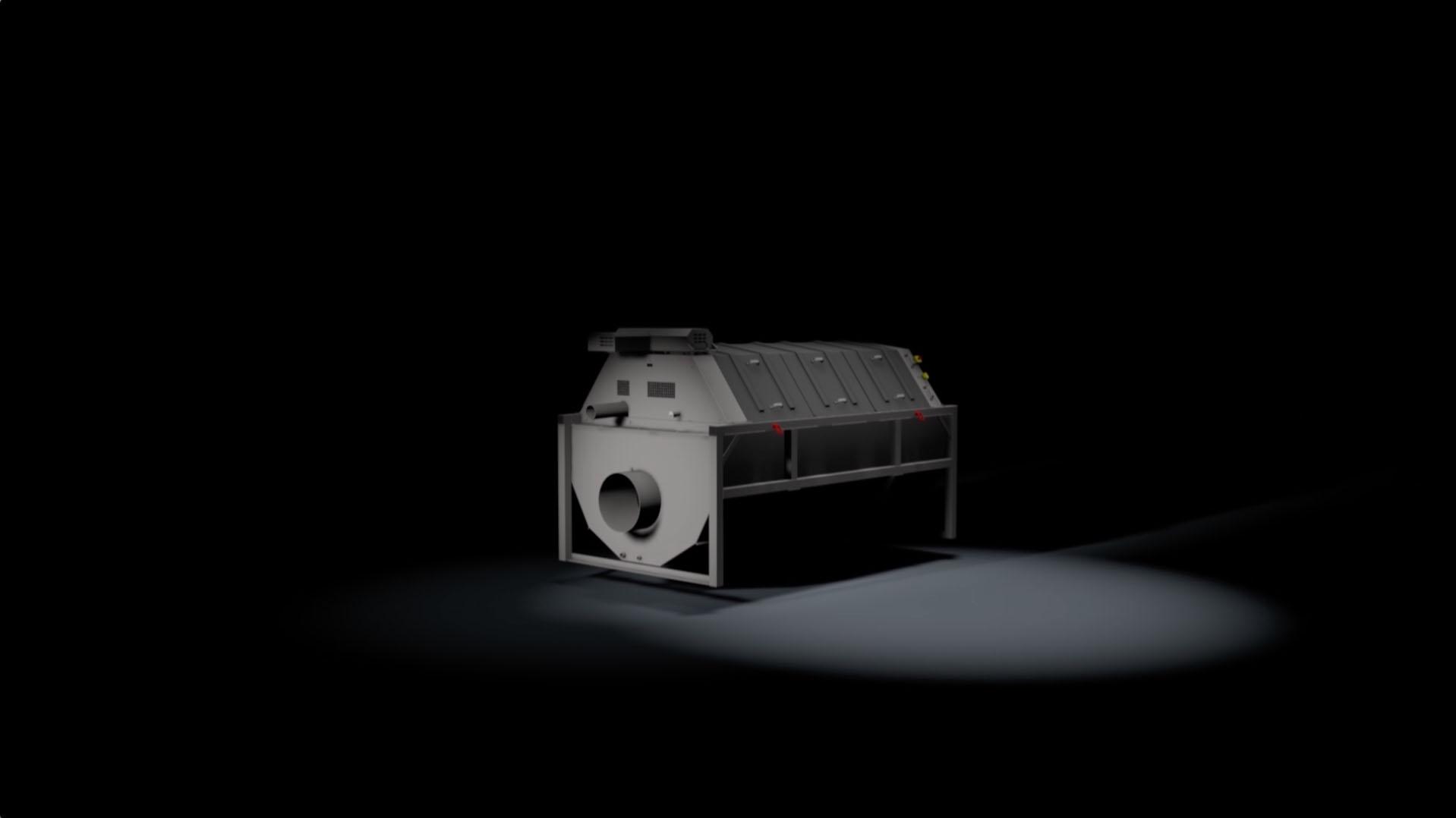 Rotoclean
ROTOCLEAN is a wide range of self-cleaning drum filters made for the tertiary filtration in tertiary treatment process. It is perfectly adapted to be used in industrial and domestic wastewater treatment plants. Our company has developed more than 210 models of drum filters to decrease the SS level in different type and size of sewage treatment plants. The drum filter technology helps in the liquid-solid separation.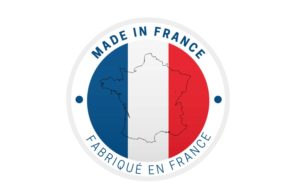 We've received the "Made in France" Certification
FAIVRE's drum filters work by gravity. The water to be filtered is directed into the machine. The drum holds the particles thanks to the filter plates surrounding the drum. Thus, the impurities bigger than the mesh of the filter plates are trapped. Our thickness of filtration enables to obtain a low TSS level at the outlet of the filter, it enables the liquid-solid separation during the tertiary treatment process. By decreasing the level of Suspended Solids in water, the rotary drum filters help to protect the environment and our water resources.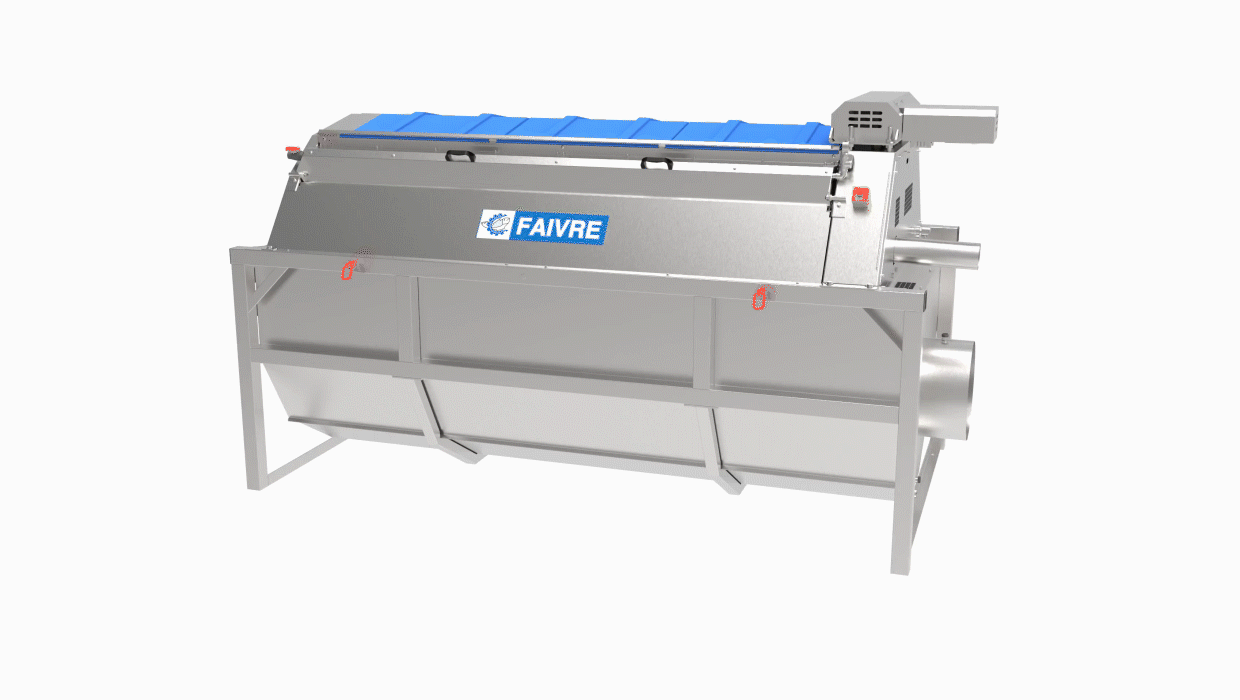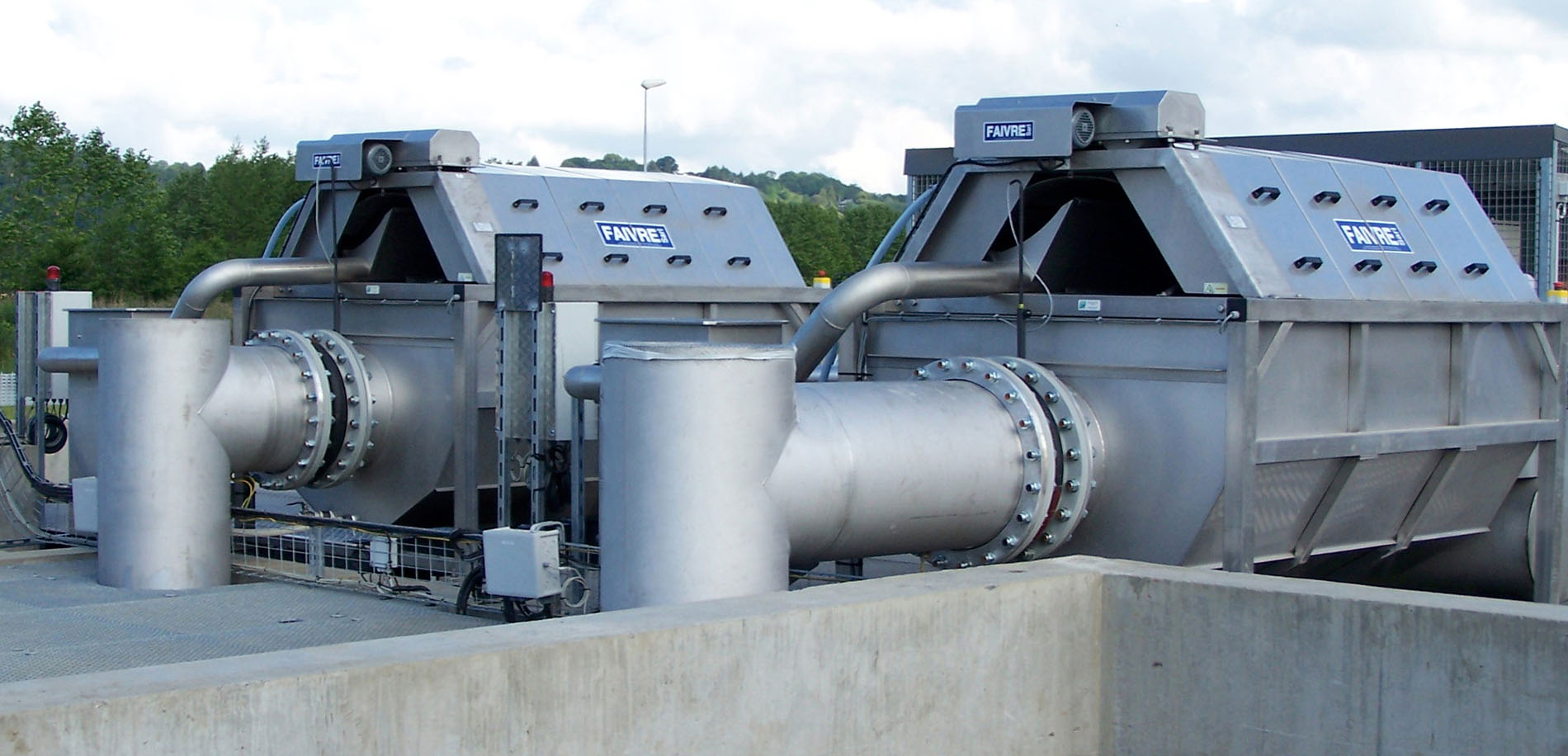 ROTOCLEAN is built to be installed in tertiary wastewater treatment process, to decrease the concentration of Suspended Solids.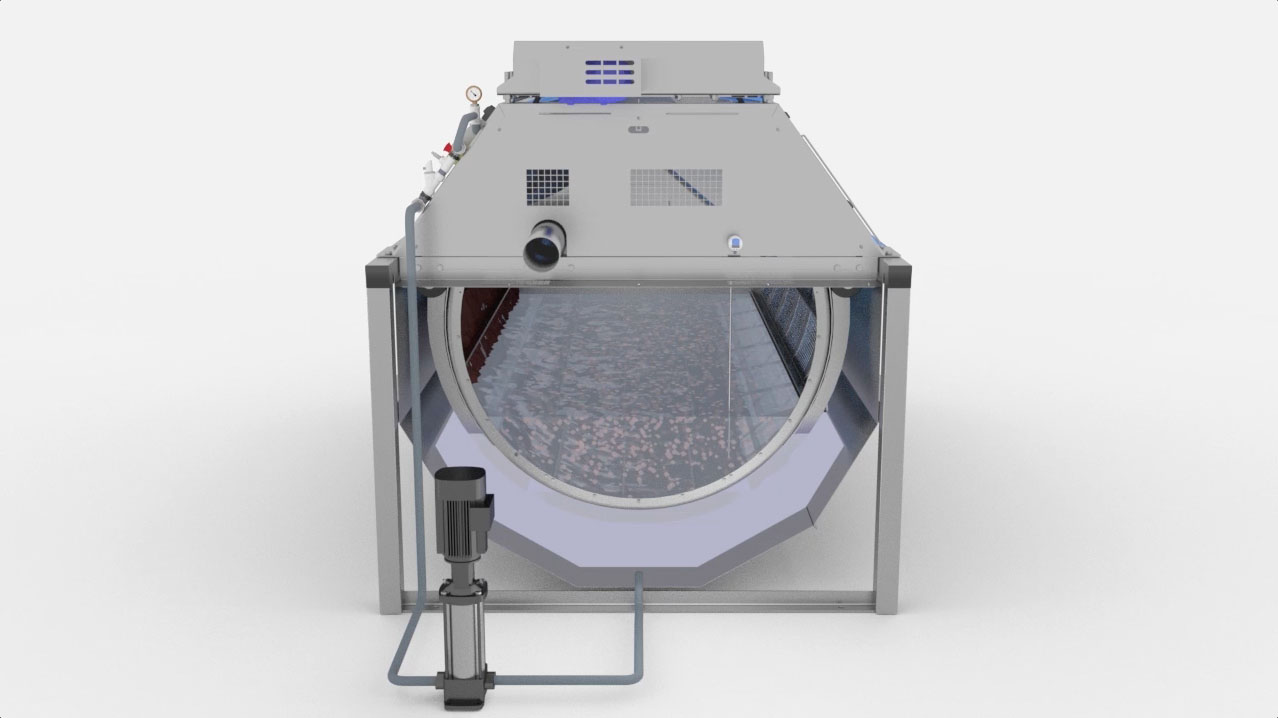 A rinsing ramp present on the filter cleans the filter plates all along the filtration process. The sludge is evacuated by a specific chute. The slow rotation speed of the drum filter enables an optimal filtration output. The concentration of Suspended Solids is highly decreased thanks to the thickness of filtration.
---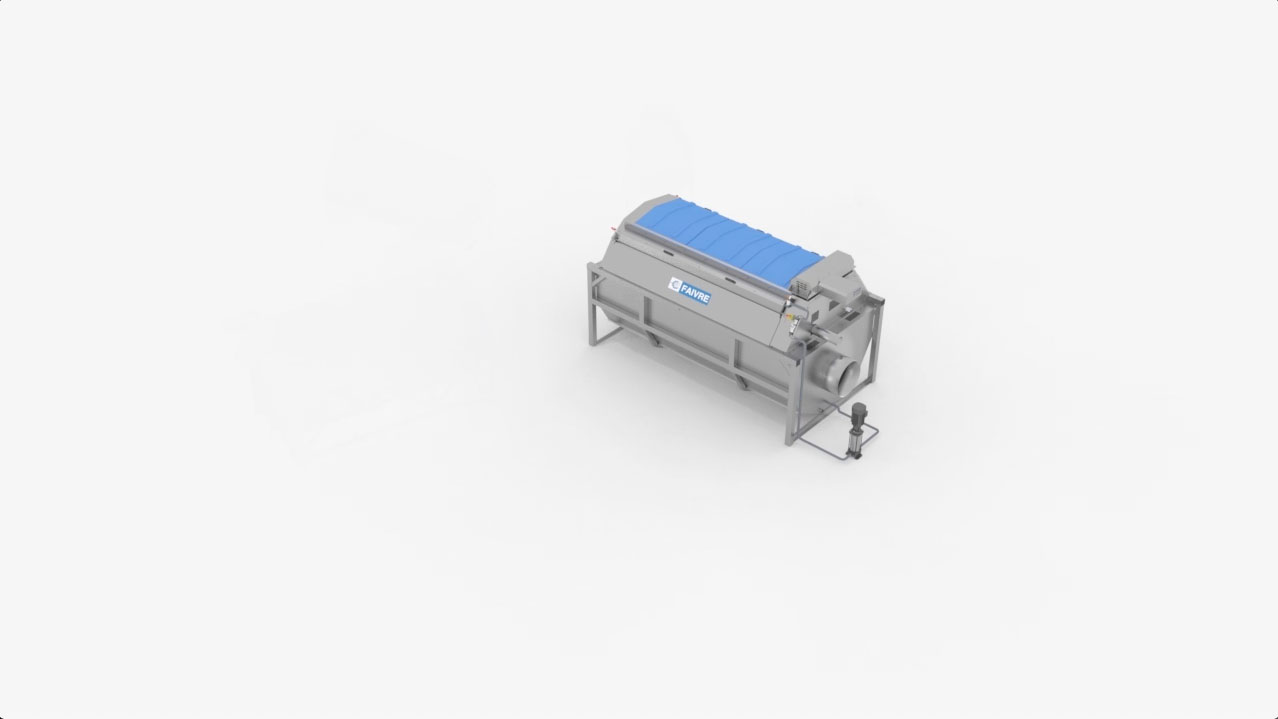 ROTOCLEAN is a self-cleaning drum filter which resists to corrosion. With a maintenance reduced, our range of drum filters is robust and has a low economic cost.
TECHNICAL CHARACTERISTICS
Every model of ROTOCLEAN is composed with the same elements. Designed with high qualitative materials, these drum filters resist to the most corrosive effluents.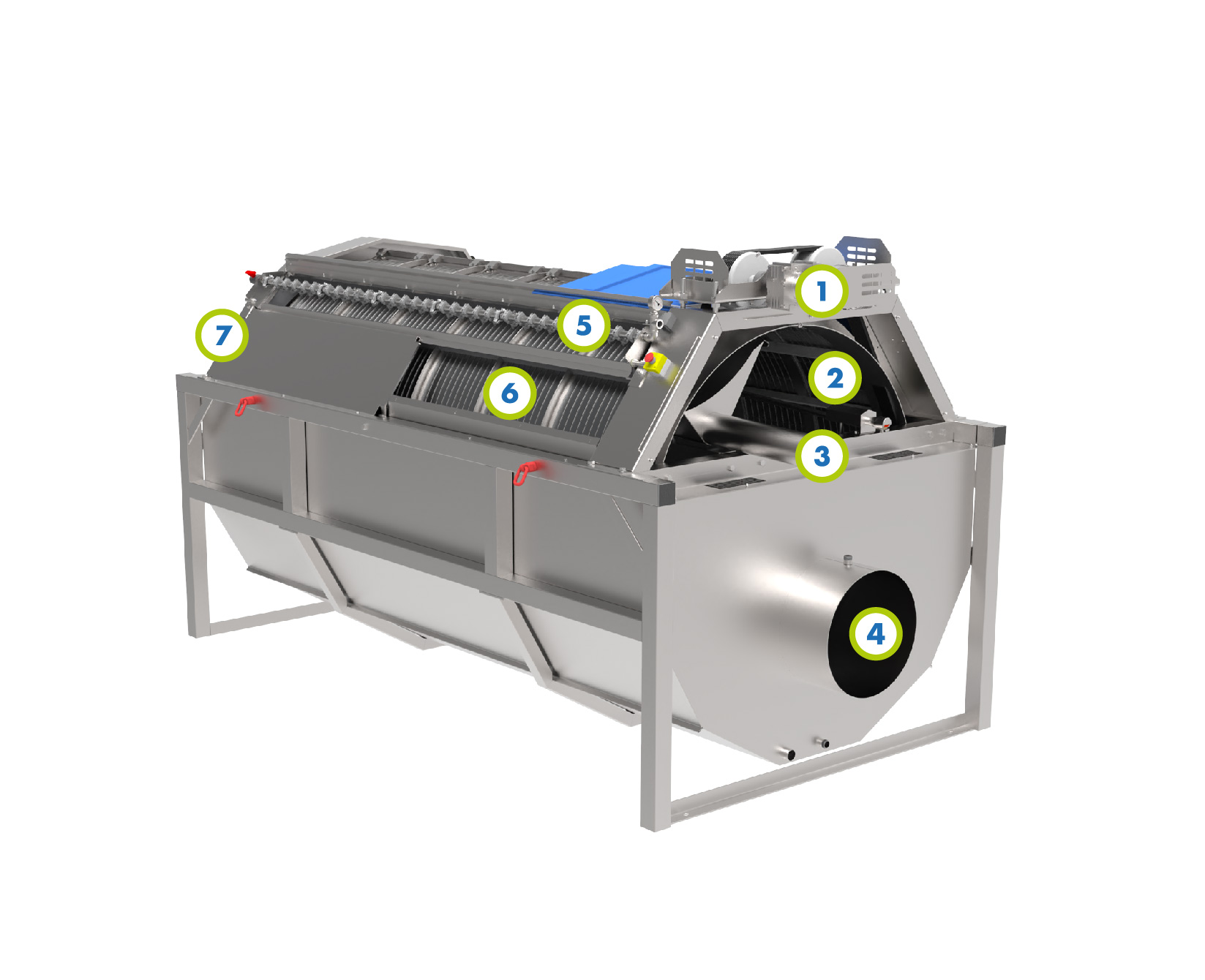 Drum motor

Belt (BDS System)

Sludge chute

Inlet water (waste water)

Nozzles

Filter plates

Outlet water (clean water)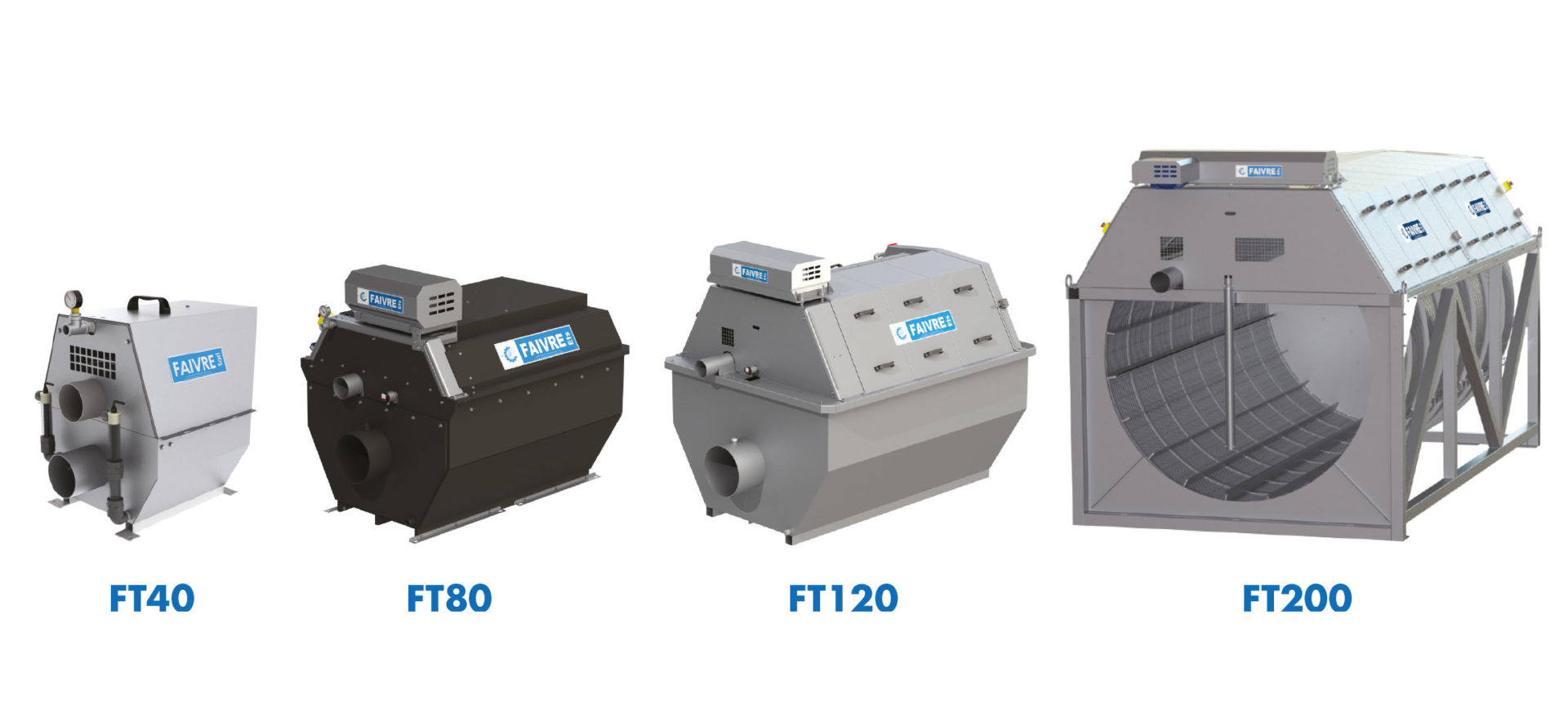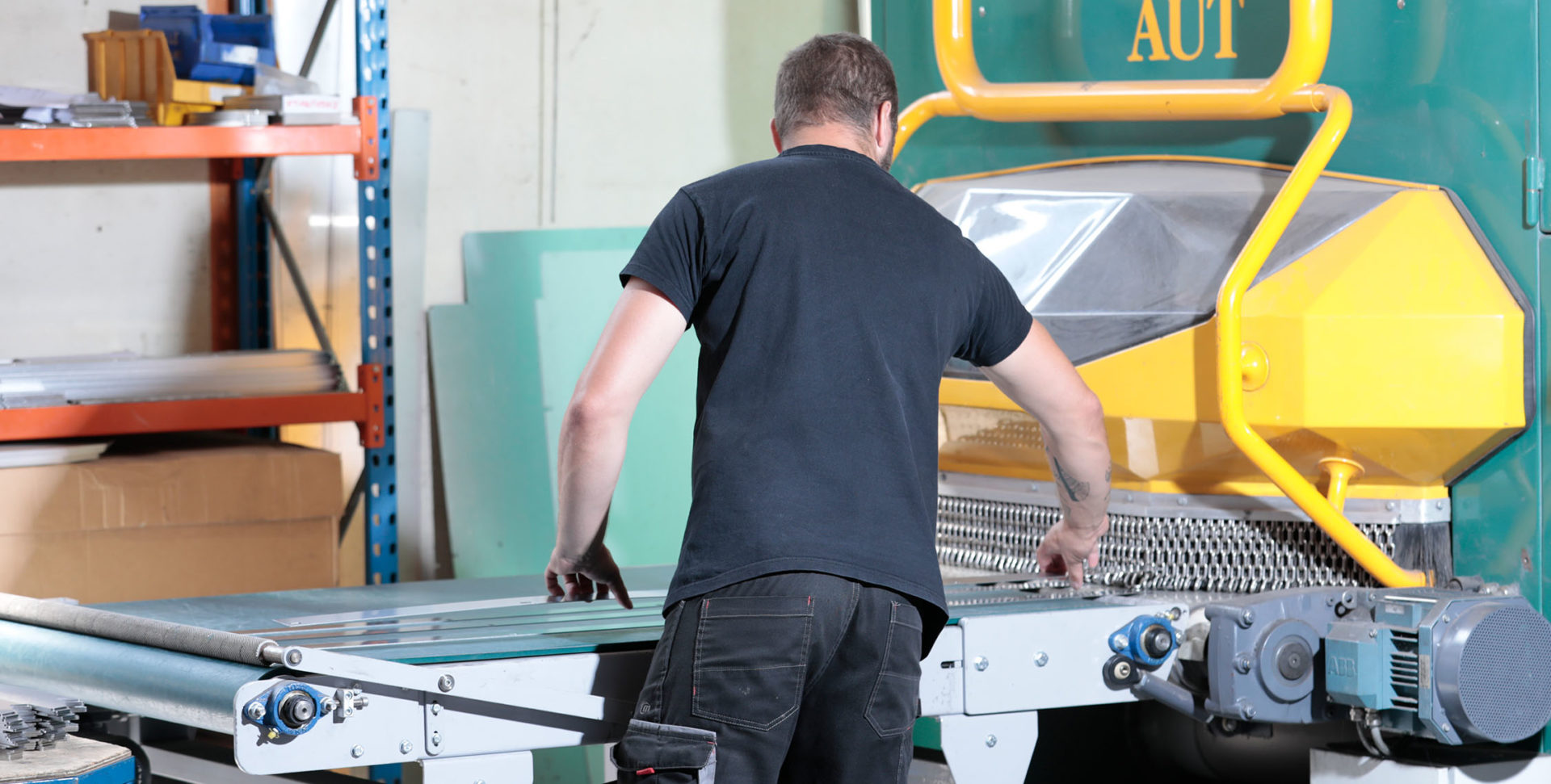 All our products
are French-made
As a leading society in its fields and known worldwide, FAIVRE takes care of its machines from their conception to their delivery. All our products are made in our French establishments to guarantee the reliability and robustness of every machine.